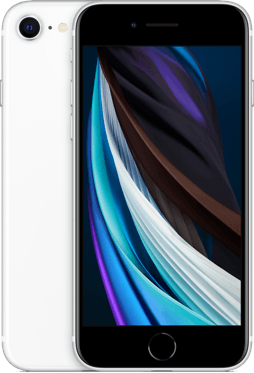 Lots to love.
Less to spend.
Get iPhone SE 64GB for $5/mo.!
When you buy on a qualifying installment plan with elig. unlimited play (min. $75/mo. before discounts).
AT&T may temporarily slow data speeds when the network is busy.
Limited time. Req's new line & $400 on 0% APR 30-mo. agmt. For well-qualified customers. $5/mo. after credits over 30 mos. Other elig. svc plans avail. and credits may be up to 36 mos. for business customers. No credits for optional $5/mo. Next Up upgrade feature. If svc cancelled, credits stop & device balance due. If svc. on other lines cancelled w/in 90 days credits stop. $30 Activation and other terms apply
iPhone SE for $5/mo. offer
Get the all new iPhone SE 64GB or 128GB for $5/mo. for 30 mos. when you buy it on a qualifying installment agreement with eligible wireless.
Ltd. time. Ends 7/2/20 for 128GB. Available in select locations.
You'll need to:
• Purchase an iPhone SE 64GB or 128GB on a qualifying installment agreement, including taxes on full retail price (up front) and $30 activation fee (waived for online orders).
• Add a line to a new or existing account.
• Activate postpaid unlimited wireless service (min. $75/mo. for new unlimited customers before discounts). AT&T may temporarily slow data speeds if the network is busy.
After that you'll get:
• $250 in bill credits on iPhone SE 64GB or $300 in bill credits on 128GB, applied in equal amounts over 30 monthly installments—sweet!
Important notes:
• Credits start within 3 bills. You will receive catch-up credits once bill credits start.
• Requires a qualifying 0% APR installment agreement (30-mo. term at up to $15.00/mo.) Other installment options may be available and vary by location.
• $0 down for well-qualified customers only, or down payment may be required and depends on a variety of factors.
• If you cancel wireless service, your credits will end and you'll owe the installment agreement balance of up to $450.
• If you cancel service on any other line on your account within 90 days of activating the line under this offer, device credits will stop.
• If buying on the AT&T Installment Plan with Next Up, customer is responsible and will not receive any credits for an additional $5/mo. for the Next Up upgrade feature.
Business customers:
• As long as you have a qualified Business Agreement for Corporate Responsibility User lines of service, you can buy on an Equipment Installment Plan (24-mo. at up to $18.75/mo. or 36-mo. at up to $12.50/mo.).
• You'll need a minimum $50/mo. AT&T Mobile Share Plus for Business plan for new service with AutoPay discount. Existing customers can add to eligible current plans.
Additional Terms:
• See att.com/unlimited for current unlimited plans. Retired unlimited plans may also qualify (excluding prepaid, session-based, and Data Unlimited at $45/mo. plans). Speed, usage & other restr's apply.
• To qualify for bill credits, wireless line must be on an installment agreement and remain active & in good standing for 30 days.
• To get all the credits, keep the device active for the entire agreement with eligible wireless service.
• If you upgrade or pay up/off the installment agreement on the device early, your credits may cease.
• You have 14 days to exchange or return the smartphone (30 days for business customers); a restocking fee of up to $55 may apply.
• Pricing, promotions, programming, terms & restrictions subject to change & may be modified or terminated at any time without notice.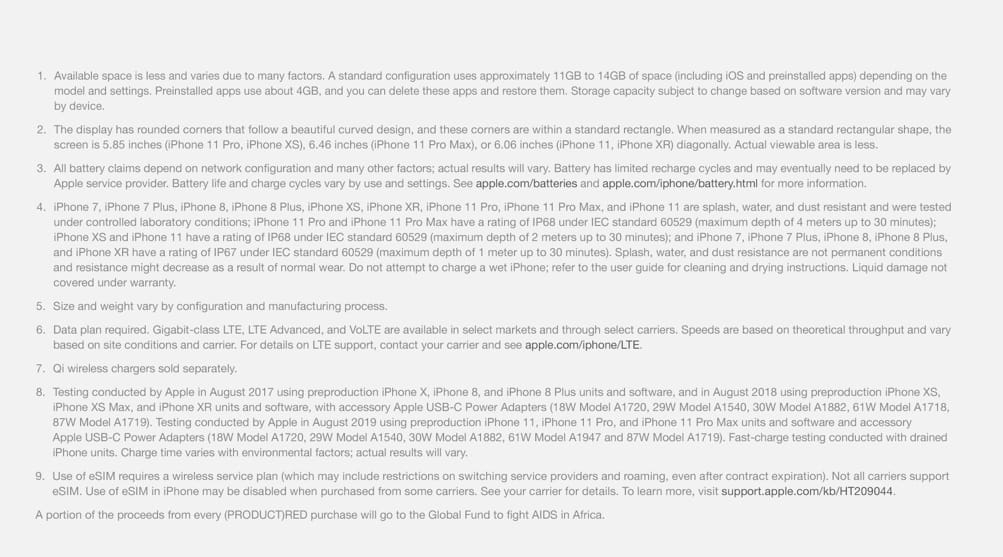 Enjoy Free, Same-Day Delivery with AT&T Ready to GoSM
Plus, get professional activation help and expert setup of your new device.
AT&T RIGHT TO YOU: Same day delivery subject to availability. Must purchase and activate eligible device with wireless service agreement and qualifying voice and/or data plan. Requires account holder present, at least 18 years of age with government-issued photo ID. Limited to select zip codes in Atlanta, GA, Austin, TX, Baltimore, MD, Birmingham, AL, Boston, MA, Charlotte, NC, Chicago, IL, Cincinnati, OH, Cleveland, OH, Columbus, OH, Dallas/Fort Worth, TX, Denver, CO, Detroit, MI, Fresno/Visalia, CA, Greater New York City, NY, Hartford/New Haven, CT, Houston, TX, Indianapolis, IN, Jacksonville, FL, Kansas City, MO, LaFayette, LA, Las Vegas, NV, Little Rock, AK, Los Angeles, CA, Louisville, KY, Memphis, TN, Miami, FL, Milwaukee, WI, Minneapolis/St. Paul, MN, Nashville, TN, New Jersey, New Orleans, LA, Oklahoma City, OK, Orlando, FL, Philadelphia, PA, Phoenix, AZ, Pittsburgh, PA, Portland OR, Providence, RI, Raleigh, NC, Sacramento, CA, Salt Lake City, UT, San Antonio, TX, San Diego, CA, San Francisco, CA, Seattle, WA, St. Louis, MO, Tampa/St. Petersburg, FL, Tulsa, OK, and Washington, DC. Other geographic and service restrictions apply. AT&T or an authorized vendor will contact customer to schedule up to 60 minutes to deliver and set up eligible device. No charge to customer for AT&T RIGHT TO YOU delivery. AT&T RIGHT TO YOU delivery is non-transferable, has no cash value, and cannot be redeemed for cash or applied as payment to an AT&T account. AT&T not responsible for lost or damaged software or data. Subject to wireless service agreement. Activation/upgrade, early termination and other fees, and restrictions may apply. Offer subject to change.
AT&T Connects You to Your World
Stay in touch all day, every day. AT&T has the nation's most reliable LTE network* with the fewest dropped calls†. Backed up with Wi-Fi hotspots all over the country, staying connected to family, friends, and entertainment is easier than ever with the AT&T network. Join AT&T and get a connection that counts.
*Based on U.S. satellite subscriber data as of 1Q 2020
†Dropped Calls claim based on nationwide carriers' dropped call performance.
Shop Wireless Plans