AT&T Availability
Check AT&T home service availability in your area:
Backed by an advanced digital network, AT&T works tirelessly to deliver the best home services to customers across the country. If you're looking to stay connected and informed, see if AT&T is available in your neighborhood, and outfit your household with the latest TV, Internet, and Home Phone service from a worldwide trusted source.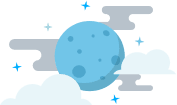 You've Reached Us After Hours
We can't take your call right now, but simply fill out the form below and we'll ring you back when it's convenient for you.
Thank You for Contacting Us After Hours
One of our agents will call you on the date you requested.
DIRECTV
If you consider yourself a true TV connoisseur, then you need DIRECTV from AT&T. DIRECTV lets you take control of your viewing experience with Genie from DIRECTV.
Capable of recording as many as five different shows at once on a single DVR, Genie can even recommend new shows based on what you typically watch. DIRECTV customers can also enjoy over 185 full-time HD channels, even some in 4K technology.*
Update your home with the latest from AT&T and DIRECTV.
*Limited titles available. Requires a Genie HD DVR (model HR54 or later) and a DIRECTV 4K Ready TV, or a 4K TV connected to a 4K Genie Mini. Additional & Advanced Receiver fees apply. ULTIMATE Package or higher, 4K account authorization and professional installation required. Visit directv.com/4K for complete details
U-verse TV
There's never a dull moment when you have an AT&T U-verse TV package.
Featuring up to 550 channels and tons of innovative technology, U-verse TV is 100% digital and comes with an HD-ready Total Home DVR.
Record as many as four shows at the same time and catch every spoiler before they end up on the Internet.
Give your family the power of U-verse TV today!
Get a year of HBO® INCLUDED and a $100 Reward Card when you switch to DIRECTV.
With 24-mo. agmt and CHOICE—ULTIMATE Package (min. $45/mo. for 12 mo. after discounts. Prices higher in 2nd year. Regional Sports Fee up to $8.49/mo. applies). Cinemax, Showtime and Starz included for 3 months. Cinemax, Showtime and Starz auto-renew after 3 months at then-prevailing rate (currently $36/mo.), and HBO auto-renews after 12 months at then-prevailing rate (currently $17.99/mo.), unless you call to change or cancel. Reward Card redemption required. See Offer Details.
EARLY TERMINATION FEE OF $20/MO. FOR EACH MONTH REMAINING ON AGMT., $19.95 ACTIVATION, EQUIPMENT NON-RETURN & ADD'L FEES APPLY. New approved residential customers only (equipment lease req'd). Credit card req'd (except MA & PA).
×
$100 REWARD CARD FOR TV: Ends 6/30/19. Offer subj. to change and may be discontinued at any time. Requires purchase of qualifying TV package (min. $35/mo. for 12 mos. after Autopay/paperless bill discount that starts w/i 3 bills. Prices higher in 2nd year) through All Home Connections and card fulfillment. Qualifying Packages: SELECT or above, OPTIMO MAS or above, PREFERRED CHOICE bundle. For new residential customers in the U.S. (excludes Puerto Rico and U.S.V.I.). Residents of select multi-dwelling units are not eligible for this offer. Reward Card: Will be sent email or letter with redemption requirements. Redemption req'd. w/in 75 days from reward notification mail or email date. Reward Card delivered within 3-4 weeks after redemption to customers who maintain qualifying service from installation date and through reward fulfillment. Card expires at month-end 6 months after issuance. No cash access. For cardholder agreement, go to rewardcenter.att.com. AT&T Reward Card issued by U.S. Bank National Association, pursuant to license from Visa U.S.A. Inc.
DIRECTV SVC TERMS: Subject to Equipment Lease & Customer Agreements. Must maintain a min. base TV pkg of $29.99/mo. Programming, pricing, terms and conditions subject to change at any time. Some offers may not be available through all channels and in select areas. Visit www.directv.com/legal or call for details.
AT&T Internet Plans
High speed Internet from AT&T gives you a robust connection you can count on. Enjoy all your favorites like streaming HD content, downloading large files, video chatting, gaming, and more, with AT&T Internet. Create the perfect in-home network with the AT&T Wi-Fi Gateway and enjoy 99% reliability.
Internet reliability claim based on U-verse High Speed Internet service.
Wireless Plans from AT&T
What can AT&T wireless do for you? For starters, AT&T has fewer dropped calls, greater coverage, and thousands of Wi-Fi hotspots across the country to keep you connected wherever life may take you. You'll also enjoy the latest smartphones on the network that covers more than 99% of all Americans*.
What are you waiting for? Check out AT&T wireless today!
Based on overall coverage in U.S. licensed areas. Coverage not avail. everywhere.