Get movies anywhere with AT&T U300
Prices start at just
$60/mo
Plus taxes* For 12 Months w/12 mo agmt, $5/mo. discount (autopay may be req'd). Up to $7.99/mo Broadcast & add'l fees apply. *NEW RESIDENTIAL CUSTOMERS ONLY.  $35 ACTIVATION, EARLY TERMINATION FEE ($15/MO) FOR EACH MONTH REMAINING ON AGMT, EQUIPMENT NON-RETURN & ADD'L FEES APPLY. Price is after $5/mo. autopay discount for 12 mos. Pay $65/mo. + taxes until discount starts. Discount is instant for online orders on att.com only. In other channels AutoPay is req'd and discount starts w/in 3 bills.  Incl. U300 All Included HD service, equip fees for 1 HD DVR and standard pro installation. Restr's apply.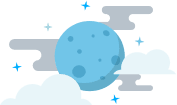 You've Reached Us After Hours
We can't take your call right now, but simply fill out the form below and we'll ring you back when it's convenient for you.
Thank You for Contacting Us After Hours
One of our agents will call you on the date you requested.
Over 470 channels available
Premium movie channels included
Access to America's top 10 cable networks*
Family classics and popular cartoons
Popular family channels
More HD channels available for an additional fee
Includes local channels
See Channel Lineup
Popular U300 channels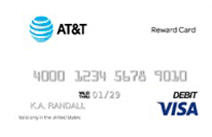 GET A $100 AT&T VISA® REWARD CARD when you switch to DIRECTV.
Plus, get a year of HBO® and 3 months of Cinemax,® SHOWTIME,® STARZ® and EPIX® included at no extra charge.
W/ 24-mo agmt. Select markets only. Redemption req'd. See offer details.
With 24-mo. agmt and CHOICE—ULTIMATE Packages. Regional Sports fee up to $8.49/mo. applies. Cinemax®, SHOWTIME®, STARZ® and EPIX® auto-renew after 3 months at then-prevailing rate (currently $41.99/mo.), and HBO® auto-renews after 12 months at then-prevailing rate (currently $17.99/mo.), unless you call to change or cancel. EARLY TERMINATION FEES: $20/MO. FOR TV FOR EACH MONTH REMAINING ON AGMT, $19.95 ACTIVATION, EQUIP. NON-RETURN & ADD'L FEES APPLY. New approved residential customers only (equipment lease req'd). Credit card req'd (except MA & PA).
×
EARLY TERMINATION FEE $20/MO. FOR DIRECTV FOR EACH MONTH REMAINING ON AGMT., ACTIVATION FEE $19.95 FOR DIRECTV, EQUIP NON-RETURN & ADD'L FEES APPLY. New approved residential customers only. Equip. lease req'd and credit card req'd (except MA & PA).
$100 REWARD CARD FOR TV: Ends 8/4/19. Requires purchase of qualifying TV package (min. $35/mo. for 12 mos.Requires Autopay/paperless bill. Prices higher in 2nd year) through All Home Connections and card fulfillment. Excludes DIRECTV NOW. For new residential customers in the U.S. (excludes Puerto Rico and U.S.V.I.). Residents of select multidwelling units are not eligible for this offer. Reward Card: Will be sent email or letter with redemption requirements. Redemption req'd. w/in 75 days from reward notification mail or email date. Reward Card delivered within 3-4 weeks after redemption to customers who maintain qualifying service from installation date and through reward fulfillment. Card expires at month-end 6 months after issuance. For Cardholder Agreement, go to rewardcenter.att.com. AT&T Visa Reward Card is issued by The Bancorp Bank pursuant to a license from Visa U.S.A. Inc. and can be used everywhere Visa debit cards are accepted in the United States, US Virgin Islands, and Puerto Rico. No cash access. The Bancorp Bank; Member FDIC.
DIRECTV SVC TERMS: Subject to Equipment Lease & Customer Agreements. Must maintain a min. base TV pkg of $29.99/mo. Programming, pricing, terms and conditions subject to change at any time.Visit directv.com/legal or call for details.
HBO®, Cinemax® and related channels and service marks are the property of Home Box Office, Inc. Starz® and related channels and service marks are the property of Starz Entertainment, LLC. Visit starz.com for airdates/times. SHOWTIME is a registered trademark of Showtime Networks Inc., a CBS company. EPIX® is a registered trademark of EPIX Entertainment LLC.
U-verse in every room
With the U-verse Total Home DVR ®, you can watch the most popular movies and shows on up to eight different screens in your home. Record up to four can't-miss shows simultaneously on one DVR, then watch them any time on any TV screen in your home.
Tons of movie channels
With U300 you get all the family shows, news coverage, and entertainment networks, plus loads of the best movie channels available on TV. You can catch the latest Hollywood blockbuster from your living room or your backyard using your free Wireless Receiver.*
Over 50 popular movie channels
Networks like Encore, STARZ®, Showtime, and AMC
Channels with the latest film industry news & updates
*Req's HD Premium Tier ($7/mo.) and U450.
The freedom of wireless TV
The Wireless Receiver allows you to break free from TV jacks so you can get movies virtually anywhere you have a TV.
Max 2 per household; req's power and connection to TV; range of wireless signal limited.
U-verse gives you more than entertainment
Sports fan's paradise
The best sports movies are based on true stories, and U-verse lets you experience those historic moments as they happen. With so many sports to choose from, you'll always have a reason to cheer.
The world at your fingertips
6 billion people prefer Bollywood to its California counterpart. Find out why, and get to know what the rest of the world is watching without leaving home. With the U-verse International package, you can sample the world's most popular movies right from your living room.
Watch U-verse anytime, any place
AT&T U-verse® lets you watch On Demand movies anywhere with your Wi-Fi enabled device. Manage your queue and schedule recordings with the U-verse app, and you'll never miss out on your favorite films again.
Requires qualifying device and data connection. Access to content varies by device, TV plan, and viewing location. Data charges may apply.
×
1-YR U300 ALL INCLUDED TV PACKAGE: Ends 8/17/19. $60 for first 12 mos. only. After 12 mos, then prevailing rate applies (currently $124/mo), unless cancelled or changed prior to end of promo period. Pricing subject to change. $5/mo. discount: Must enroll in autopay & paperless bill w/in 30 days of TV activation to receive bill credit starting in 1-3 bill cycles. First time credit will include all credits earned since meeting offer requirements. Must maintain autopay/paperless bill and valid email address to continue credits. No credits in 2nd year for autopay & paperless bill. Exclusions: Price excludes applicable use tax expense surcharge on retail value of installation, custom installation, equip upgrades/add-ons (each add'l receiver $10/mo) & other charges, including Broadcast Fee (up to $7.99/mo), a federal regulatory video cost recovery chrg and city video cost recovery fees. Credit restr's apply. Different offers may apply for eligible multi-dwelling unit customers. Pricing, programming, features subj to change at any time without notice. Subject to AT&T U-verse TV Terms of Service (at att.com/legal).
All Offers may not be combined with other promotional offers on the same services and may be modified or discontinued at any time without notice. Other conditions apply to all offers.