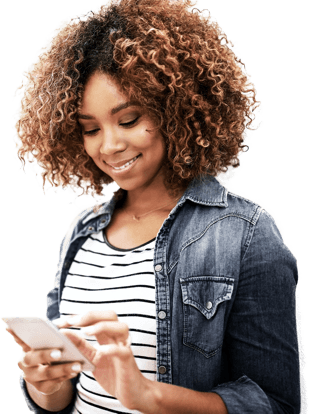 AT&T Internet Speed Calculator
Discover the ideal internet speed for your favorite online activities.
Get started with Internet 100 for
for 12 mos., plus taxes

Price after $5/mo. AutoPay and paperless billing discount (within 2 bills). Monthly State Cost Recovery Charge in TX, OH, & NV applies. One-time install chrg. may apply. Incl 1.5TB data/mo., overage charges apply.. See offer details
Order Online
Call Now to Order
For the best experience, please provide the address where you want your internet service installed.
Why do you need my address?
Providing us with your exact address lets us know the internet services available at your residence, while providing just a zip code would just give us an approximation.
How Much Internet Speed Do You Need?
How do you use the internet, and how many devices does your household generally use at once? Use our internet speed calculator below to find your recommended internet speed.
Web Browsing
Music Streaming
HD Video Streaming
Gaming
Your Minimum Recommended Internet Speed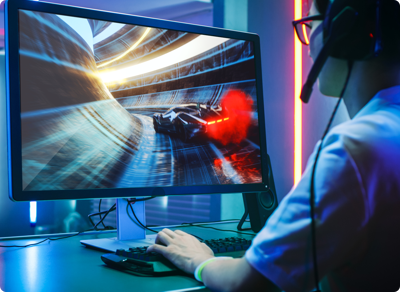 The Best Internet Speed for Gaming
Live and breathe video games? Then you know that ping (fast, buffer-free response time) is vital to your success. Slow ping = game over. From MMOs (Massively Multi Player) games to FPS (First Person Shooter) games, you need fast, reliable internet to be there for your team and get the shot the second you need it.
If you share bandwidth with your entire family, or have multiple gamers living in the same place, you need lighting-fast internet to keep up with everyone. Fortunately, with AT&T Internet 1000 powered by AT&T Fiber has you covered. Say goodbye to buffering enjoy the gaming success you've earned.
Limited availability. May not be available in your area. Call to see if you qualify.
†† Internet speed claims represent maximum network service capability speeds. Actual customer speeds may vary based on a number of factors and are not guaranteed. Download speeds are typically up to 940Mbps due to overhead capacity reserved to deliver the data. For more information, go to www.att.com/speed101.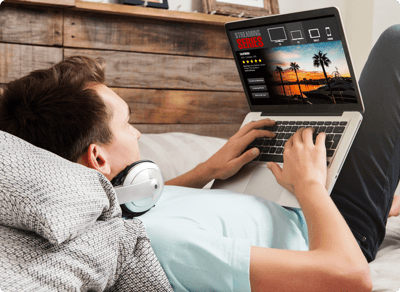 The Ideal Internet Speed for Streaming
Whether you're the ultimate sports fan, a movie buff, a reality TV addict, or an all-around couch potato, you need lag-free streaming fast enough to keep up with multiple devices at a time.
Simply use the internet speed calculator above and enter the number of devices your household uses at any given time, and you'll figure out the best internet speed for streaming.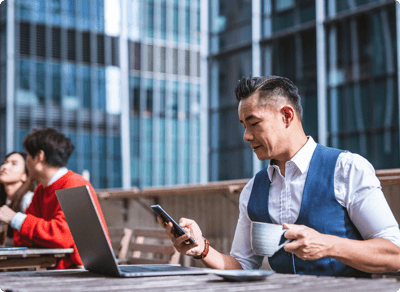 The Right Internet Speed for Working Remotely
When working remotely, the last thing you need to stress about is poor internet connection. From video conferencing to emailing to instant messaging, the keys to a successful work-from-home day are constant communication and reliable connection.
Find the right AT&T Internet speed for a connection you can count on, so you can communicate just as effectively with your team from home as you would in the office.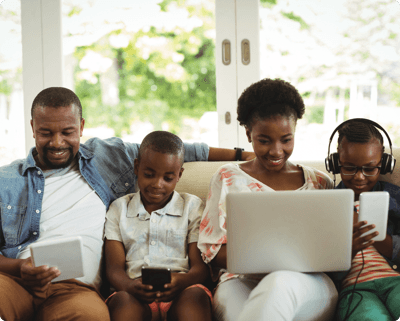 Share the Love: Internet for the Whole Home
If you've ever waited until everyone else in your family goes to sleep to stream your favorite show, bickered with a roommate about using up all the bandwidth, and wasted precious seconds of your life watching the spinning rainbow wheel of doom—odds are your internet plan isn't up to par.
There's no need to fight over internet speed. Customize the perfect plan for you household and get enough bandwidth for all your household's emailing, music streaming, gaming, web browsing, and social media liking needs.
Geographic and service restrictions apply to AT&T Internet services. Not all speeds available in all areas.
INTERNET OFFER: Subj. to change and may be discontinued at any time. Price for Internet plans 768K-75M for residential customers and is after $5/mo. AutoPay & paperless billing discount. After 12 mos., then-prevailing rate applies unless canceled before the end of 12 months. AutoPay & Paperless Billing Discount: Discount off the monthly rate when account is active and enrolled in both. Pay full plan cost until discount starts within 2 bill periods. Must maintain AutoPay and paperless billing and valid email address to continue discount. Taxes & Fees: Up to $99 installation fee may apply, plus tax where applicable. Monthly cost recovery surcharges, which are not government-required, apply in TX, OH and NV. Taxes also apply. For one-time AT&T transactional fees, see att.com/fees for details. Credit restrictions apply. Pricing subject to change. Subj. to Internet Terms of Service at att.com/internet-terms.
†Data Allowance: $10 charge applies for each additional 50GB (up to $100/mo.). Unlimited data allowance may also be purchased separately for an additional $30/mo. For more info, go to att.com/internet-usage.
††Internet speed claims represent maximum network service capability speeds and based on wired connection to gateway. Actual customer speeds are not guaranteed and may vary based on several factors. For more information, go to att.com/speed101.