Dial up your business bandwidth and accomplish more
Speeds that don't support your business operations are counterproductive; your internet should be able to perform at your busiest times. But you also want to be sure you're not overpaying for too much bandwidth. AT&T high-speed internet produces broadband speeds that cater to a broad spectrum of small businesses. 100 Mbps internet is best suited for small businesses looking to grow, and if your business is expanding you might want to consider speeds that match.
Stream video

100 Mbps easily supports video conferencing, webinars, and employee training videos with little to no lag time.

Host cloud applications

100 Mbps allows your business to host software as a service and cloud applications to more efficiently store data and provide digital files and products to your customers.

Support a high volume of users

100 Mbps can connect between 15-20 devices. This is conducive to businesses currently experiencing growth and onboarding new employees.
Internet 500
Speeds up to 500 Mbps*
plus taxes
500 Mbps max. upload speed 12-month term
Find a speed to match your productivity
If 100 Mbps internet is too much for your operations, or isn't providing enough support,
check out the other speeds AT&T offers:
Internet 50
Speeds up to 50 Mbps*
plus taxes
10 Mbps max. upload speed 12-month term
Internet 300
Speeds up to 300 Mbps*
plus taxes
300 Mbps max. upload speed 12-month term
Internet 1000
Speeds up to 1000 Mbps*
plus taxes
1000 Mbps max. upload speed 12-month term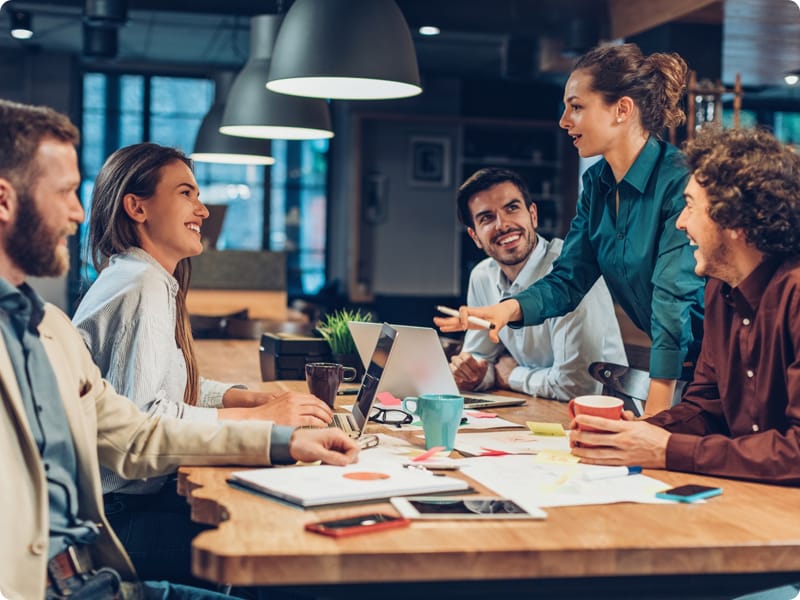 How fast is 100 Mbps?
100 Mbps internet allows download speeds of 100 megabits/second and upload speeds up to 20 megabits/second. This speed provides a connection for up to 20 devices and allows a 250 MB operating system to update in approximately 20 seconds. 100 Mbps is ideal for supporting cloud applications, digital voice service, and ecommerce.
Not all speeds are created equal
When choosing your internet speed, the number of users, devices, your business's budget, and online activity are key factors to consider. If you're shopping for internet but aren't sure how much bandwidth you need, use the chart below as a guide:
| Activity | 25 Mbps | 50 Mbps | 500 Mbps |
| --- | --- | --- | --- |
| Secure Wi-Fi | | | |
| Downloads & Streaming | | | |
| Video Conferencing | | | |
| SaaS & Cloud Apps | | | |
Speed/Time examples are estimates.
*Limited availability in select areas. May not be available in your area. Go to att.com/getfiber to see if you qualify.
Still have questions about your business's ideal speed?
Call 1-855-967-2495 for some professional input.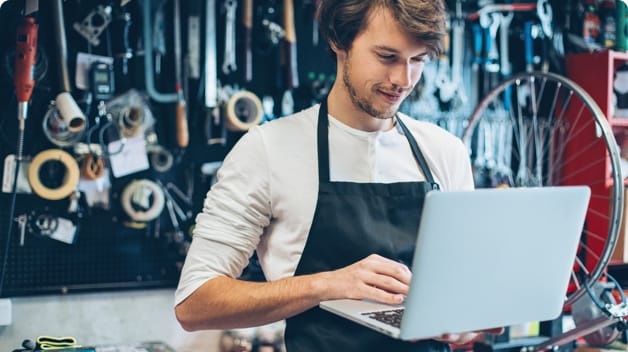 Why choose AT&T for your business?
As a nationwide network, AT&T stretches to every corner of the country. With over 100 years of experience delivering high-level services to customers, AT&T has proven itself as a top contender among internet service providers, and has no intention of slowing down anytime soon.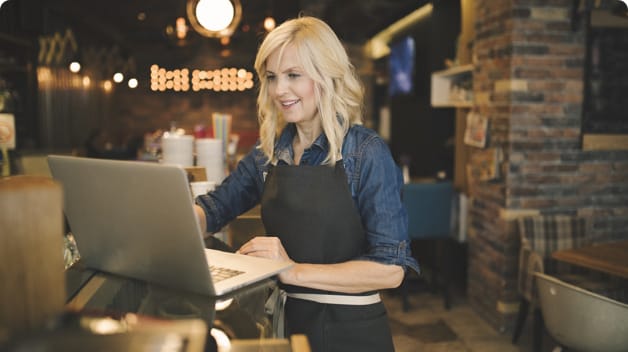 Wrap your business services up tight with a bundle.
You need internet to run your business. You need phone service to connect to customers. And it doesn't hurt to have a little TV entertainment on the side. But keeping track of it all can be exhausting. Roll your AT&T business internet, phone, and DIRECTV services into one simple, concise package for optimal efficiency.