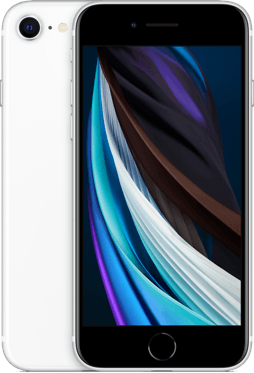 Lots to love.
Less to spend.
Get iPhone SE 64GB for $5/mo.!
When you buy on a qualifying installment plan with elig. unlimited play (min. $75/mo. before discounts).
AT&T may temporarily slow data speeds when the network is congested.
Limited time. Req's new line & $400 on 0% APR 30-mo. agmt. For well-qualified customers. $5/mo. after credits over 30 mos. Other elig. svc plans avail. and credits may be up to 36 mos. for business customers. No credits for optional $5/mo. Next Up upgrade feature. If svc cancelled, credits stop & device balance due. If svc. on other lines cancelled w/in 90 days credits stop. $30 Activation and other terms apply
header text
iPhone SE for $5/mo. offer
Get the all new iPhone SE 64GB or 128GB for $5/mo. for 30 mos. when you buy it on a qualifying installment agreement with eligible wireless.
Ltd. time. Ends 7/2/20 for 128GB. Available in select locations.
You'll need to:
• Purchase an iPhone SE 64GB or 128GB on a qualifying installment agreement, including taxes on full retail price (up front) and $30 activation fee (waived for online orders).
• Add a line to a new or existing account.
• Activate postpaid unlimited wireless service (min. $75/mo. for new unlimited customers before discounts). AT&T may temporarily slow data speeds if the network is busy.
After that you'll get:
• $250 in bill credits on iPhone SE 64GB or $300 in bill credits on 128GB, applied in equal amounts over 30 monthly installments—sweet!
Important notes:
• Credits start within 3 bills. You will receive catch-up credits once bill credits start.
• Requires a qualifying 0% APR installment agreement (30-mo. term at up to $15.00/mo.) Other installment options may be available and vary by location.
• $0 down for well-qualified customers only, or down payment may be required and depends on a variety of factors.
• If you cancel wireless service, your credits will end and you'll owe the installment agreement balance of up to $450.
• If you cancel service on any other line on your account within 90 days of activating the line under this offer, device credits will stop.
• If buying on the AT&T Installment Plan with Next Up, customer is responsible and will not receive any credits for an additional $5/mo. for the Next Up upgrade feature.
Business customers:
• As long as you have a qualified Business Agreement for Corporate Responsibility User lines of service, you can buy on an Equipment Installment Plan (24-mo. at up to $18.75/mo. or 36-mo. at up to $12.50/mo.).
• You'll need a minimum $50/mo. AT&T Mobile Share Plus for Business plan for new service with AutoPay discount. Existing customers can add to eligible current plans.
Additional Terms:
• See att.com/unlimited for current unlimited plans. Retired unlimited plans may also qualify (excluding prepaid, session-based, and Data Unlimited at $45/mo. plans). Speed, usage & other restr's apply.
• To qualify for bill credits, wireless line must be on an installment agreement and remain active & in good standing for 30 days.
• To get all the credits, keep the device active for the entire agreement with eligible wireless service.
• If you upgrade or pay up/off the installment agreement on the device early, your credits may cease.
• You have 14 days to exchange or return the smartphone (30 days for business customers); a restocking fee of up to $55 may apply.
• Pricing, promotions, programming, terms & restrictions subject to change & may be modified or terminated at any time without notice.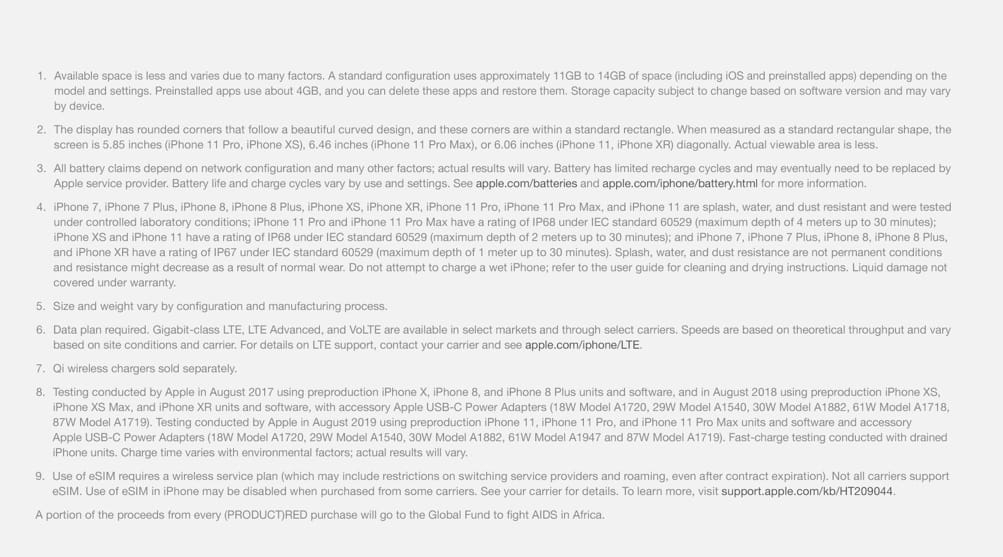 AT&T Connects You to Your World
Stay in touch all day, every day. AT&T has the nation's most reliable LTE network* with the fewest dropped calls†. Backed up with Wi-Fi hotspots all over the country, staying connected to family, friends, and entertainment is easier than ever with the AT&T network. Join AT&T and get a connection that counts.
*Based on independent third party data as of April 2017.
†Dropped Calls claim based on nationwide carriers' dropped call performance.
Shop Wireless Plans